Get a great multiple for your practice, with a little help from us.
---
Our Sale Advisory Service will equip you with the tools & support you need to conduct a successful owner-led sale.
Position your practice to attract the best buyers
Prepare the data that buyers will want, in the way they'll ask for it
Minimise back and forth to transact your sale faster
Maximise buyers' confidence in you and your business
Get introduced to motivated buyers
Designed and backed by the experts at Centurion Market Makers, advisors on well over half a billion dollars in financial planning practice sales.
---
Choose Your Package
---
---
Does this sound like you?
---
You've been tapped on the shoulder by a potential buyer and want to know what to do next
You've been made an offer that wasn't what you expected but are still keen to sell
You're thinking about selling in 6 to 12 months and need to prepare your business to secure the best offer
Your practice is turning over < $1M a year and you're confident to run your own process
---
If so, our Sale Advisory Service might be right for you.
Client and Product Segmentation and Data Tables
The "layer cake" - this is the data buyers will want, prepared in the way they'll ask for it. It will save you time and it will increase the buyer's confidence in you and your business.
Detailed Information Memorandum
A customised advice business specific document, pre-populated with everything you need to sell the value of an advice business. You exchange the words and numbers in it with your own words and numbers from the data tables.
Presale Briefing
A briefing meeting with us where we will coach you on using the tools and show you how to customise the templates for your situation.
In this video, Chris explains the 3 different types of buyers and what you need to prepare in order to attract a premium buyer.
After studying owner-led sales over a 3 year period, we found that most were negotiated with a single buyer; 6 months later 3 out of 4 discussions had ceased; and most still hadn't transacted after 12 months.
The Sale Advisory Service will help you to:
---
Do it right

Our Sale Advisory Service follows the 6 step sale methodology we've used to transact well over half a billion dollars in practice sales. We consistently achieve on average 10-15% higher sale prices, with less risk, in less than half the time when compared to owner-led sales of equivalent practices.

Do it fast

Many business owners spend one to two years trying to complete a sale (you probably know someone). Where, in fact, less than six months is possible - equating to less stress, less fatigue and a better financial result.

Maximise sale value

Most owners honestly don't know how to maximise sale value. With the huge variance in prices paid in the marketplace, a 10-15% improvement in price can equate to $100,000 for a small practice and $500,000 for a larger business.

Minimise risk

This involves the right preparation, process and buyer management and many detailed terms at the term sheet stage. You will be able to minimise risk for remaining purchase price payments plus cover off contractual, operational, client retention and staff attrition risks.
Matthew Oake, Director/Financial Adviser at Private Wealth Partners
"Our next challenge was finding someone who we could trust and how do you know who is really knowledgeable and can add value in a transaction? Chris Wrightson advised us and simplified the process to reach commercial agreement, added value to the transaction while ensuring we got the commercial outcome we wanted. Chris is professional, diligent and an adviser you can trust to guide you to success in a transaction, we would recommend Chris to anyone considering a transaction."
Matthew King, Director/Certified Financial Planner at Infuse Financial
"I have been super impressed and most grateful for the services you have provided. Paying for your services has probably been the single greatest investment I have ever made, with the sale price of the practice being influenced by at least 10x that in my opinion. Your willingness to provide assistance and advice in the process has enabled me to move forward with a sale in a timeframe that any ordinary business owner would simply disbelieve, which has made the process a lot less stressful and time consuming than I thought could have been possible. Thanks again, and if anyone needs to speak to someone about the need for your IM product I would be happy to for you to pass on my details."
Gareth Hall, Partner Lifestyle Financial Services
"Chris has provided us with succession planning, sale and acquisition services and has generated significant shareholder value that we might otherwise not have achieved. And he reduced risk in the process! As a larger business we knew we needed assistance. We knew we didn't have all the knowledge required and there was too much at risk to get it wrong. We hired Chris; the work he has put in and results we have achieved have been exceptional."
Tools
Templates
Professional Business Profile
Advice on your Business Profile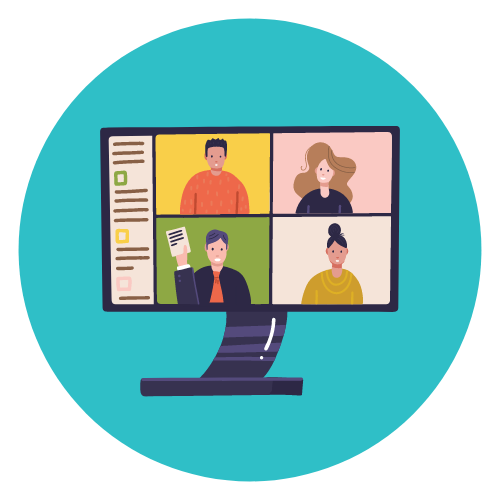 The Basics
Introduce Multiple Buyers to you and your business
The Basics
Introduce Multiple Buyers to you and your business
Advising you on your sale - Q&A service by email
The Basics
Introduce Multiple Buyers to you and your business
Advising you on your sale - Q&A service by email, phone, and video conference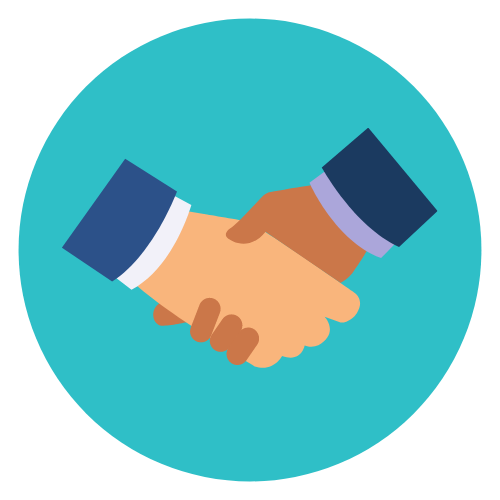 The Basics
Introduce Multiple Buyers to you and your business
Advising you on your sale - Q&A service by email, phone, and video conference
Centurion engaging with the buyers and managing the sale process on your behalf
Sell your practice with confidence
Avoid these common pitfalls that first time sellers fall into when attempting to negotiate the sale of their practice
---
Poor preparation leading to time wasted, diminished negotiating power, or disappointment
Focusing on the headline multiple offered rather than the 15 terms that will impact the final price in dollars that you bank
Poor understanding of the transaction terms for other transactions that have occurred in the market place (usually the price or multiple becomes public however not the payment terms or risks in the transaction)
Engaging with only one prospective buyer leading to significant time wasted and or disappointment
Failing to understand likely valuation range for your business
Poor awareness of the cash flow and debt funding implications for buyers when using debt to fund the acquisition – most buyers will seek to utilise their existing resources to run your business and thus they will not require all the staff and possibly you, the vendor
Confusing "buyer of last resort" valuation with other valuation methodologies without assessing the differing risk profile of each
Selling to an institution or large AFSL group without assistance of an adviser
Inadequate commercial terms and thus detailed contracts, where in the event that the integration does not go to plan from the buyer's perspective, the deferred or initial payments to the vendor are a lot less than expected or withheld
Created by Chris Wrightson, Managing Director of Centurion Market Makers, and a 30 year veteran of financial planning practice acquisitions & management.
Chris has advised on sales and acquisitions with a combined value exceeding $500M and he is trusted by Australia's largest financial institutions when they need advice on divestment or acquisition of advice businesses.
Chris brings his proven methodology and extensive industry contacts to bear in maximising the sale price, terms and timeframe for practice owners.
30 Day Money Back Guarantee
If you're not satisfied, we'll give you your money back. That's it.
---
Zero risk

Our Program comes with a powerful guarantee to let you try it risk-free. If in 30 days you don't feel satisfied, just email us at info@centurionmarketmakers.com.au and we'll give you your money back. No questions asked.

Do the entire program

30 days is more time than you need to prepare for your sale! That means you can work through the Program, and if you're not satisfied – ask and receive a refund.

Stellar satisfaction rate

Admittedly, it's early days, but we are yet to be asked for a refund. But, if you find yourself feeling let down, no problem. Let us know and we'll refund you – again with no questions asked.
Q. What if I only have a single interested buyer?
No problem. Whether you have a single buyer or multiple interested parties, the sale program will help you collate the right information, provide you with a detailed IM and we'll coach you on how to complete both. With Option 3, we can even introduce you to suitable buyers if you have none, or want to create some healthy competition.
Q. Who are the buyers you can introduce me to?
Our database has several hundred interested buyers across the country who have contacted us for acquisition opportunities. We have a mix of multinationals, mid size national firms and smaller boutique players in all states of Australia. We're confident we can introduce motivated buyers who will be a great fit for your clients.
Q. What does the Valuation service involve?
If you purchase Option 2, you'll also receive an 8 page Market Appraisal Valuation Report for your practice. We gather info about your practice using our 20 point Valuation Audit Questionnaire and overlay that with our knowledge of prevailing marketing conditions to produce a valuation that is optimised for the 8 key drivers of value to prospective buyers. You can learn more about it here.
Q. What if I get started with the program and find I need a bit more help?
By all means, if you need more help while running your process, get in touch. If you need to upgrade to our Full Service Sale program, we will deduct from our fee your investment in the Sale Program.
Q. Will this program work for any kind of practice?
If your financial planning practice turns over less than $1M and you're contemplating a full sale, this program will suit most kinds of practices. If you're unsure, please email us.
Q. What if I try the program and it doesn't really work for me?
We have a 30 day money back guarantee, so you just need to contact us within 30 days of buying the program and we'll refund your investment.